APM DRS has the distinction of being the pioneer and leader in the houshold moving segment in the country with its flagship company, Agarwal Packers and Movers DRS Group. Industry pioneer, Agarwal Packers and Movers DRS has set the industry benchmarks with its innovative concepts of Portable Home, Perfect Box and CHAPP VAN, which have greatly enhanced the safety, functionality and economy of moving house.
DRS INTERNATIONAL SCHOOL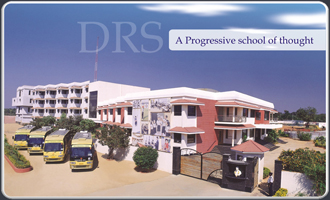 DRS Group is having education vertical also in the name of DRS International school   established  in the year 2002.    Found  Mr.Dayanand Agarwal is not well educated person due to this in his mind always there was a dream to start  school  for  giving better education to next generation kids.    DRS International school curriculum  is unique to develop a kid in 360 degrees, they used take care of all round development of children.
Along with education they train in Sports, Music, Dance, more practical, Yoga, Leadership qualities, Good library, Improve analytical skills etc.,    DRS Group inspired from people like former Cheif Election Commissioner Shri.T.N.Seshan, former Doon school head master Shri. Gulab Ramchandani and Dr.C.N.Gopinath Reddy (former IGP & DG of prisons).   DRS International school is now having capacity of  1,000 +  children and also having boarding facility.
EDIFY EDUCATION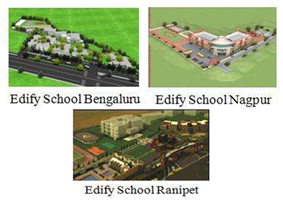 MDN Edify Education Pvt Ltd is an another initiative of DRS Group found Mr.Dayanand Agarwal caters from Pre-primary to Higher secondary education.
MDN  Edify Education Pvt Ltd having different segments   DRS International School,  Pre-schools segment Edify schools,  High end premier schools are Edify School,
For economical class Low – investment with Mid-Budget school MDN Future school.  PAN India MDN have  100 + Edify & DRS school are in operational.   12 schools of secondary and higher secondary are in operational few are in making.  MDN existence is North, East, West and South part of India.  MDN motto is to provide quality education at affordable cost to all kinds of society people.
DN WELFARE TRUST
DN WELFARE TRUST : DN Trust started by founder and CMD of DRS Group Companies. The objective of the Trust is to extend monetary assistance to the employees of DRS group especially working in Grade C & D for the following purposes:
1. Towards education of Son / Daughter 
2. Towards medical expenses in case of serious illness, injury requiring hospitalization for self / spouse / son / daughter / parents of male members 
3. Towards " Shagun" on the occasion of marriage of Self, Son or Daughter
4. Financial assistance to the nominee/ legal heir of eligible staff members, in case of unfortunate death of the member, working in any Grade and irrespective of the cause of death. 
5. Financial assistance to the nominee/ legal heir of eligible staff members, in case of permanent disablement.
6. For any other purpose, on case to case basis, to be decided by the committee.
DRS Logistics
Prominent service provider in transportation world, DRS Logistics delivers outstanding results at affordable price while maintaining international standards. Anybody can hire its services as its policy remains unchanged for everybody.
DRS Warehouse
Highly efficient and properly secured warehousing facility proves of great use to customers. All your belongings stay safe against all kinds of unforeseen situations like torrential rain, scorching heat and many others.
DRS Dilip Roadlines
DRS Dilip Roadlines is committed and dedicated to keep all your belongings safe& secured against all kinds of damages. For the same reason, our experts take perfect care of your every good with high quality packaging material as well as load/unload with careful hands.
DRS Shipping
DRS Shipping never snubs any client for relocation as its team is capable enough to shift you to any domestic or foreign location. Just hire once and get ready to start living at the desired location in quick time.